January 27, 2019 - We have been going with the Sister Missionaries to teach Everett - what a privilege and joy it has been.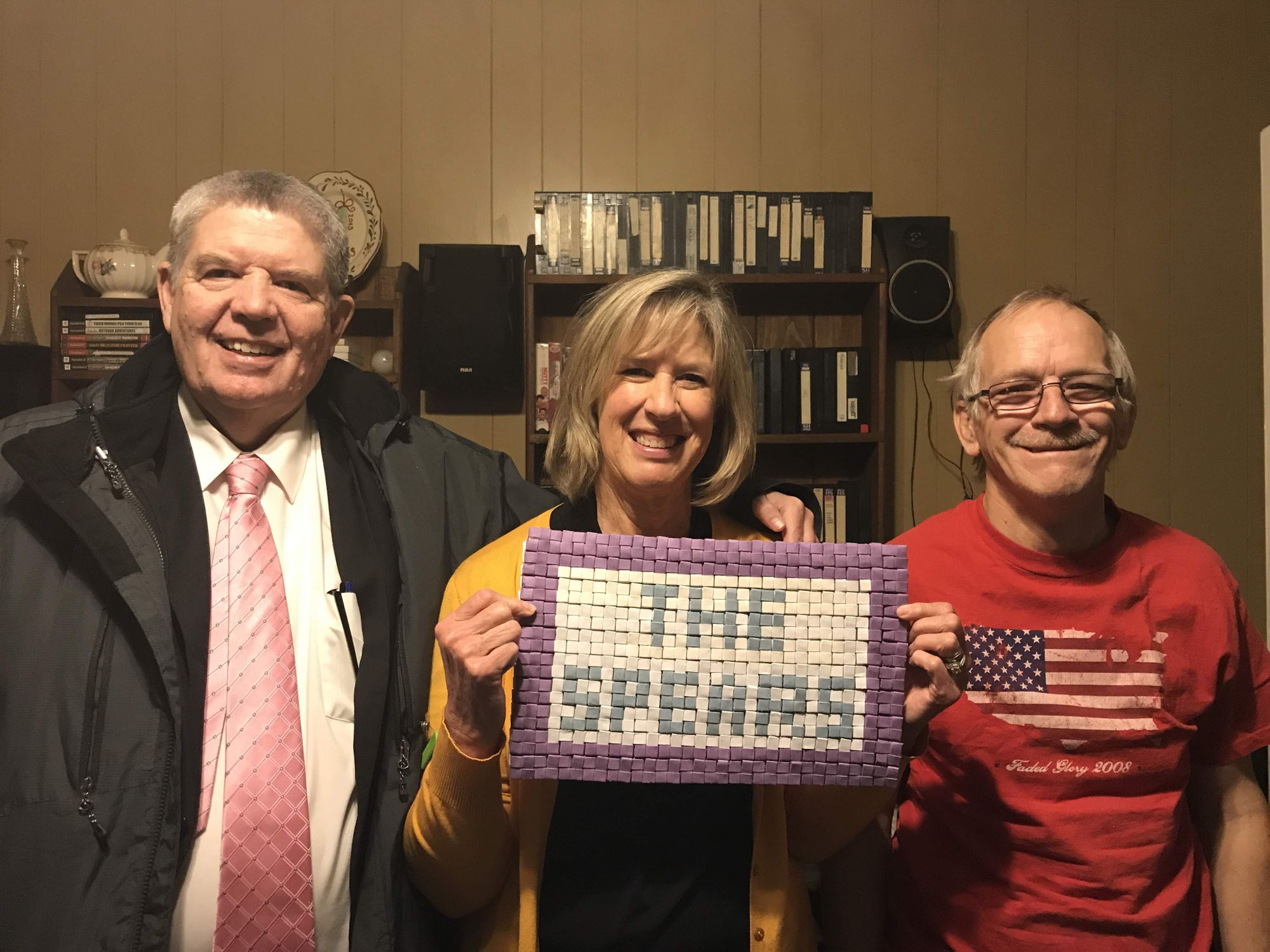 Everett makes designs by folding gum wrapper sized paper. He made a poster with our name on it. Everett wanted us to feel welcome, so he made a poster for us...and he succeeded - we knew we had "arrived" when he surprised us with his masterpiece. Everett is such a sweet humble man. He has become very involved in the Branch and will be baptized in the near future.
Elders Proper and Wakefield are the Elders assigned to the Massena Branch. They are hard working, great Elders. The Branch is very blessed to have them. Elder Proper is from Midway, Utah near Heber. His family has lived all over - including New Zealand!  Elder Wakefield is from Moab, Utah.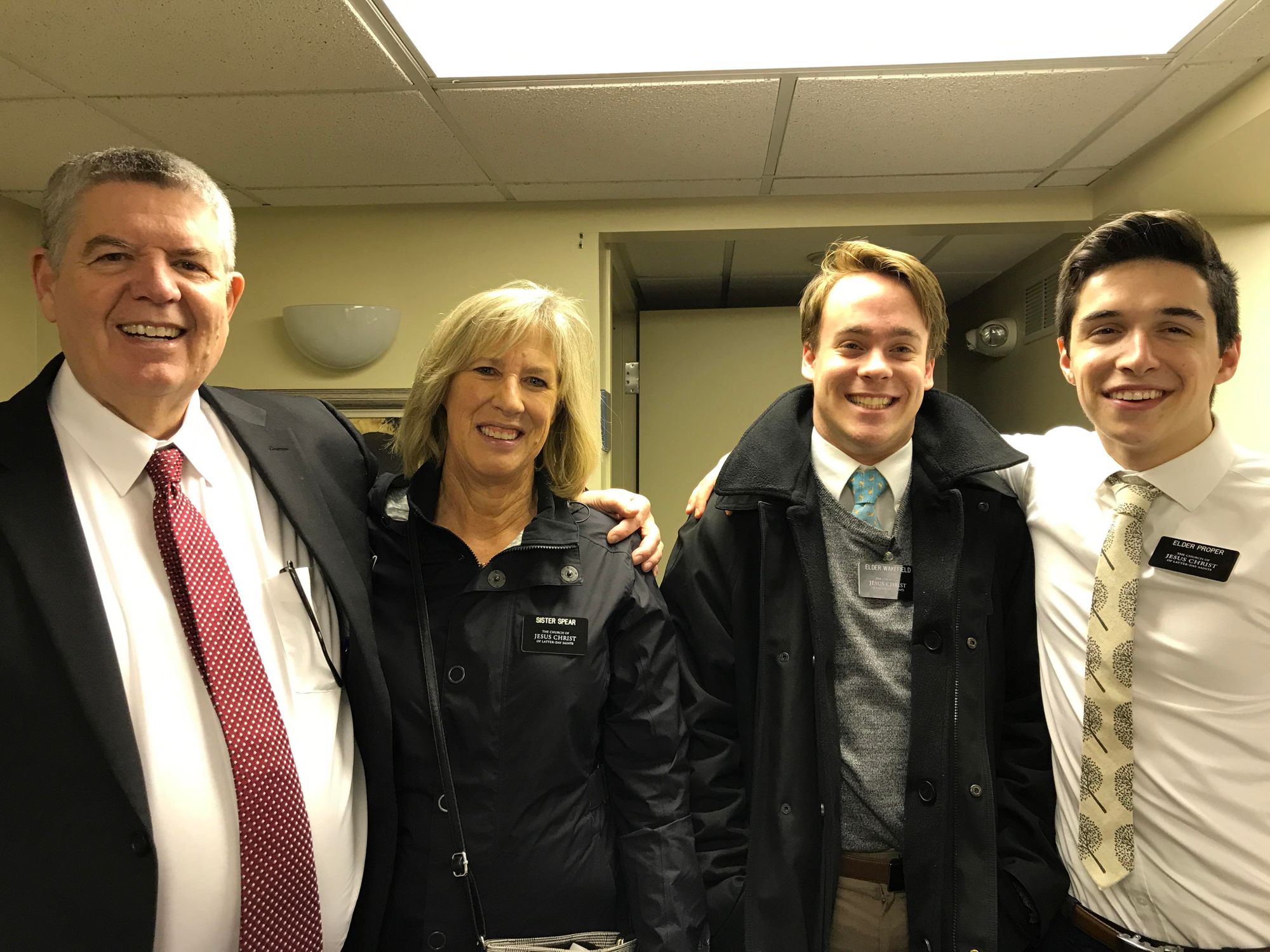 Only one picture of the cold weather this week. It continues to snow, blow and freeze. And then it gets up to 40 degrees. And then it gets very cold - it's definitely a yo-yo effect...temperature goes up and down.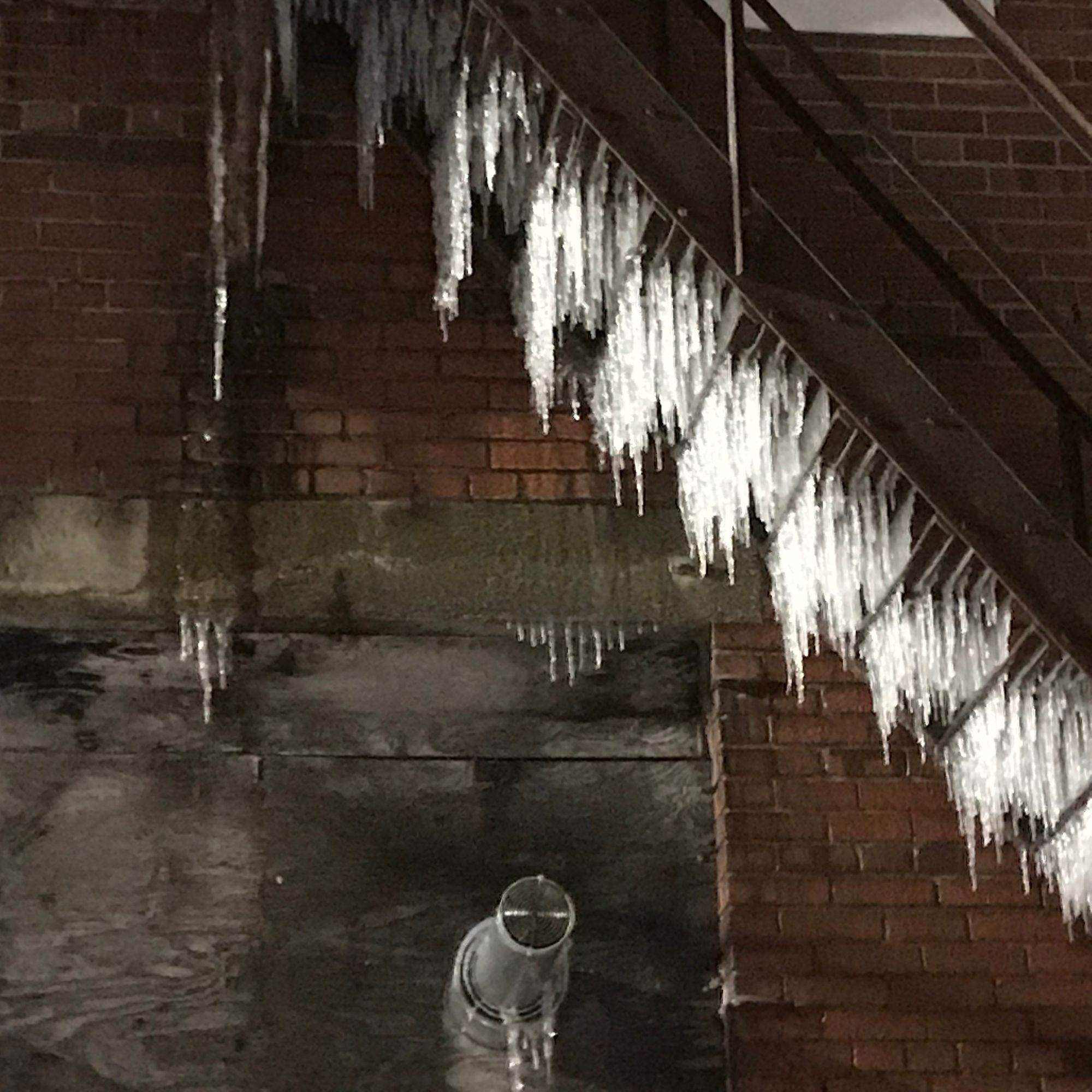 We spoke in church today. Elder Spear spoke on the WHY of reading and pondering the scriptures. He quoted President Monson from his October 2013 General Conference talk:
"As we read and ponder the scriptures, we will experience the sweet whisperings of the Spirit to our souls. We can find answers to our questions. We learn of the blessings which come through keeping God's commandments. We gain a sure testimony of our Heavenly Father and our Savior, Jesus Christ, and of their love for us. When scripture study is combined with our prayers, we can of a certainty know that the gospel of Jesus Christ is true. … As we remember prayer and take time to turn to the scriptures, our lives will be infinitely more blessed and our burdens will be made lighter" ("We Never Walk Alone," Ensign or Liahona, Nov. 2013, 122).
Those are some powerful blessings - we invite readers of our blog to spend some time studying the scriptures. We have started a new curriculum in Sunday School this year. We are including a link to the new Come, Follow Me - For Individuals and Families. Click on the link and see how this powerful resource can bless your life.
https://www.lds.org/study/manual/come-follow-me-for-individuals-and-families-new-testament-2019/title?lang=eng
We have started volunteering at the Nicandra Nature Center in Massena. We help answer the phone, greet people and whatever miscellaneous things that need to be done. The people are very nice and if you get to Massena, you should definitely include the Nature Center on your visit.