Wednesday, January 9th:
We finally made it to Utica.  We drove to the mission office and met Brother and Sister Haderlie (office missionaries) and Sister Boekweg (mission nurse) and President and Sister Vest.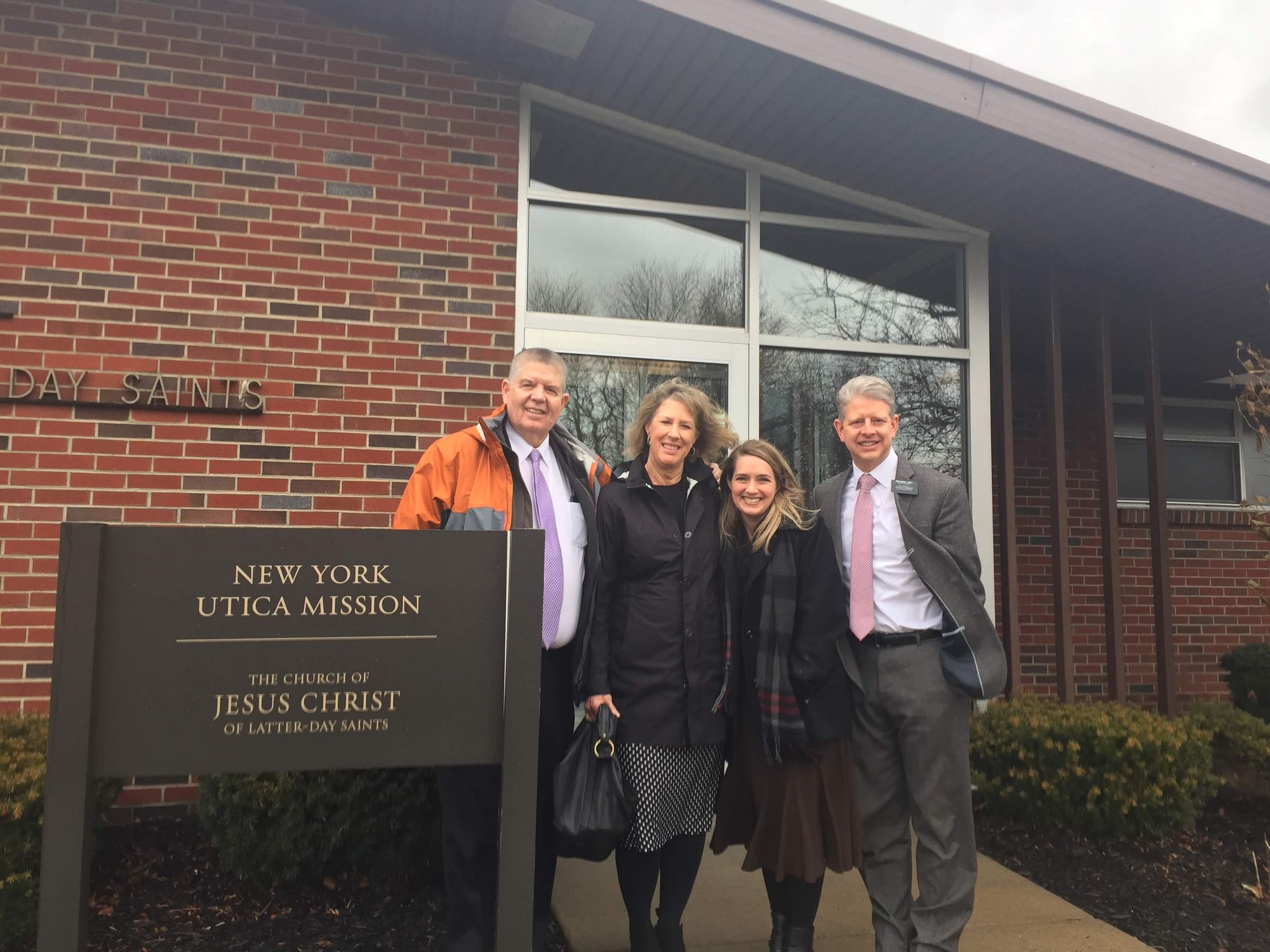 Our first assignment was to shuttle new mission cars from a place close to Syracuse back to the mission office.  Then we had lunch with President and Sister Vest.  We were assigned to the Massena Ward, which is a stone's throw away from Canada. The President called our area "the North District" because there are only branches of the church up here.  There are 6 Branches that form a District, not a stake, we do not have a Stake President, the Mission President is the Priesthood leader over our area. And we did learn today that in July the Utica Mission and the Rochester Mission will be combine.  Now Palmyra will be in our mission!   There are 2 sets of Elder and 2 sets of Sister missionaries who also serve in the Massena Ward.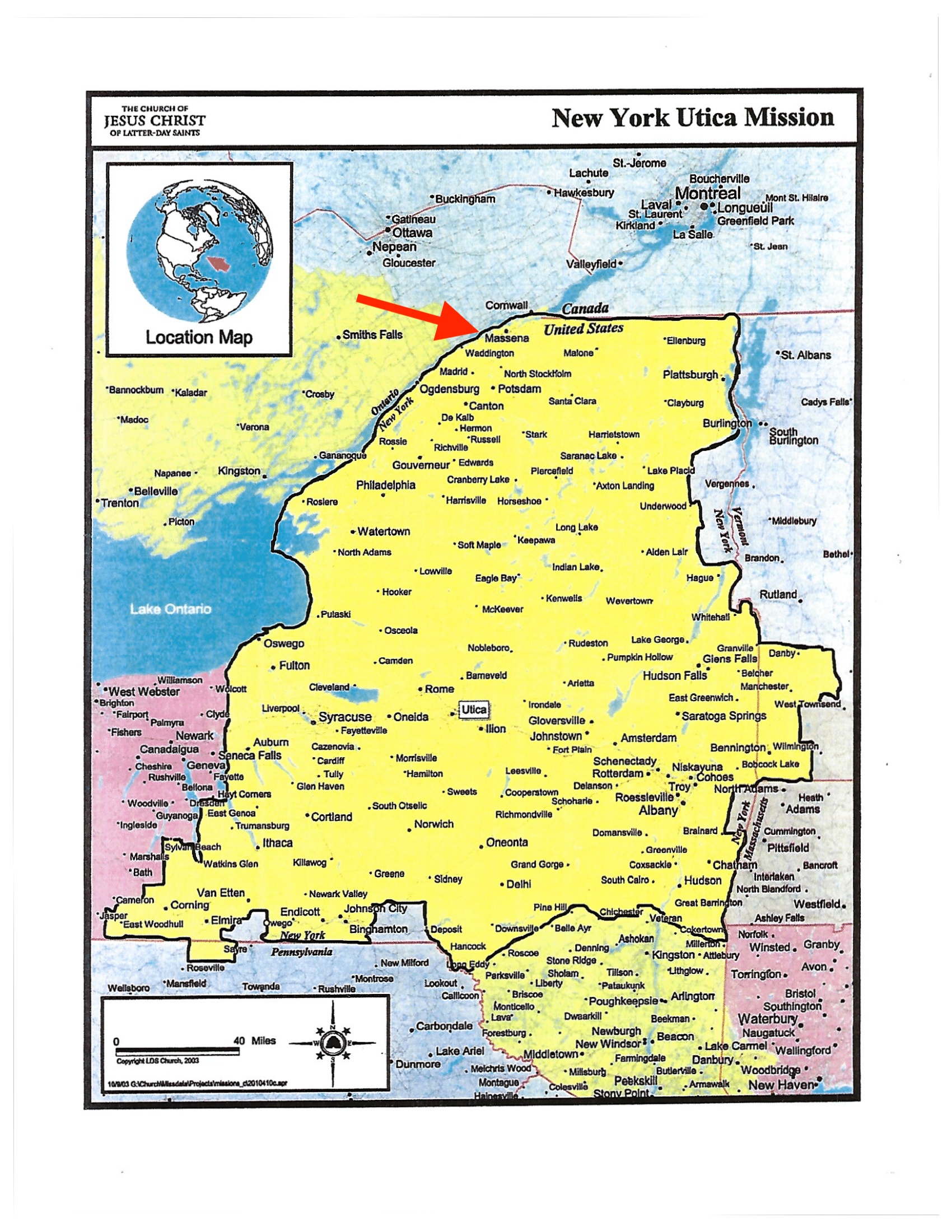 We were given the keys to our apartment and the name of the Branch President  and we headed up north.  We drove through beautiful snowy country for 3 plus hours to get there.  A small section of the drive was through the Adirondack Mountains.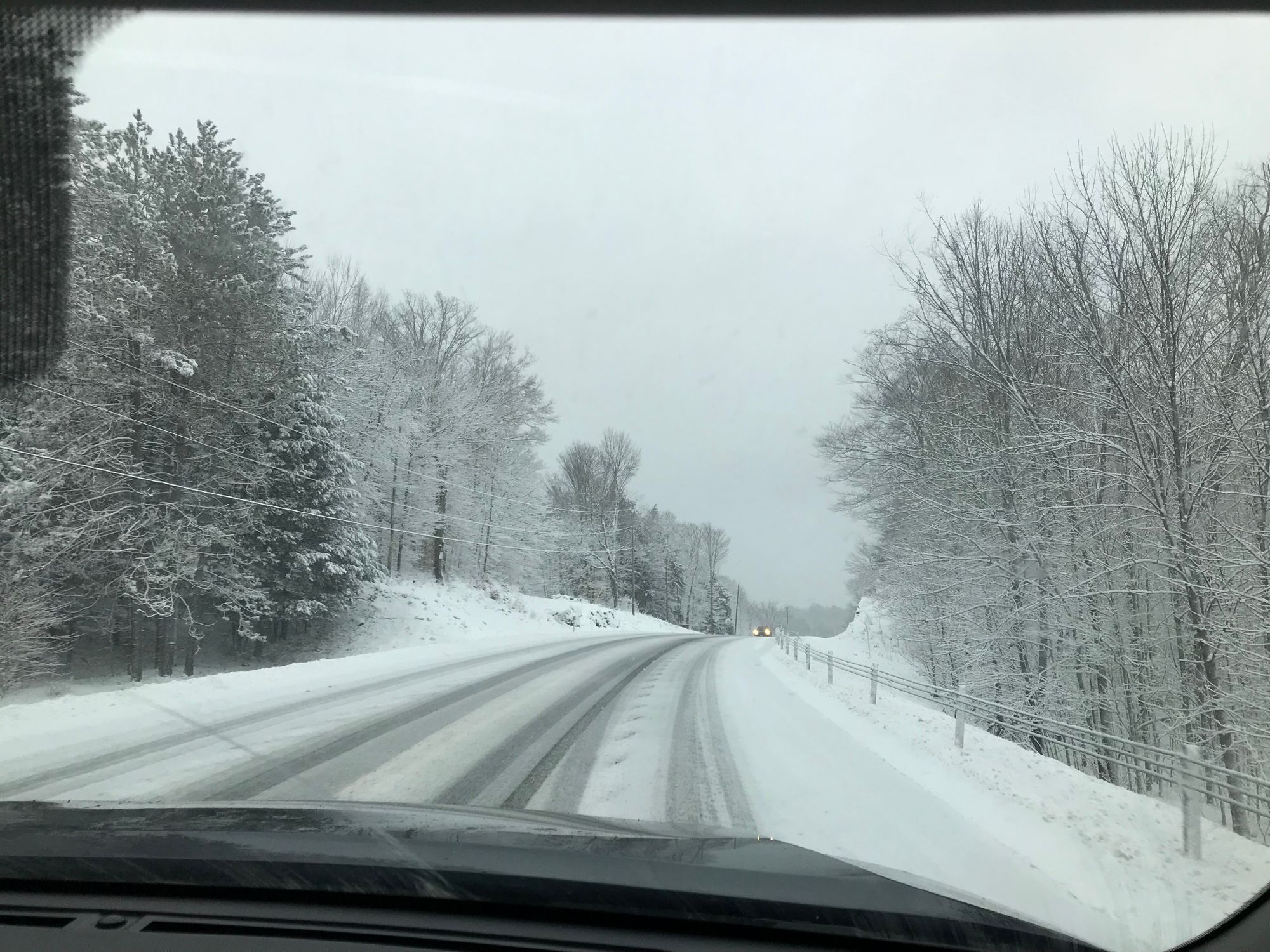 We were told that our apartment was one of the nicest in the mission and we agree.  It is a fourplex and there are two bedrooms, a nice kitchen and living room AND an attached garage, plus a washer and dryer.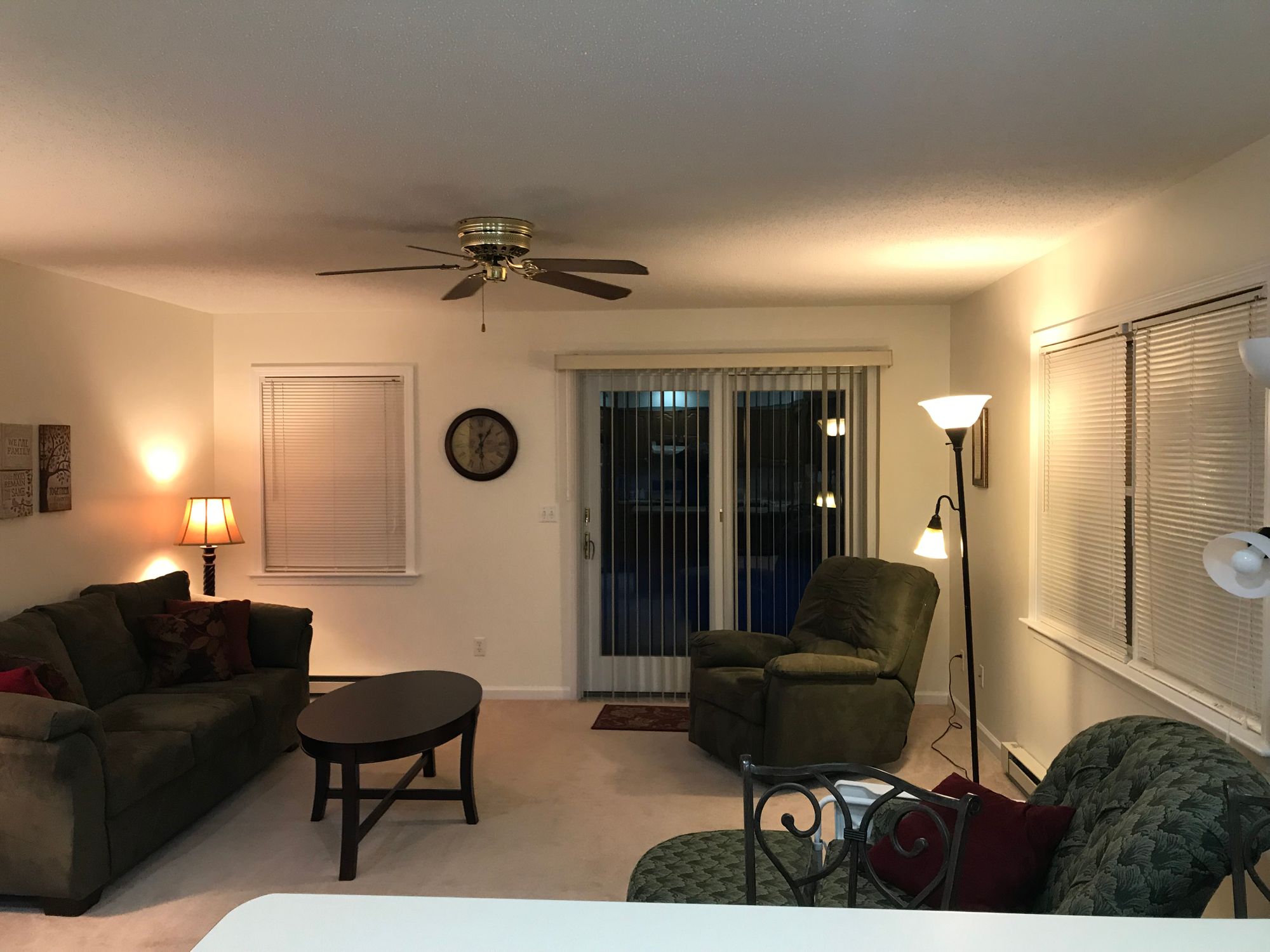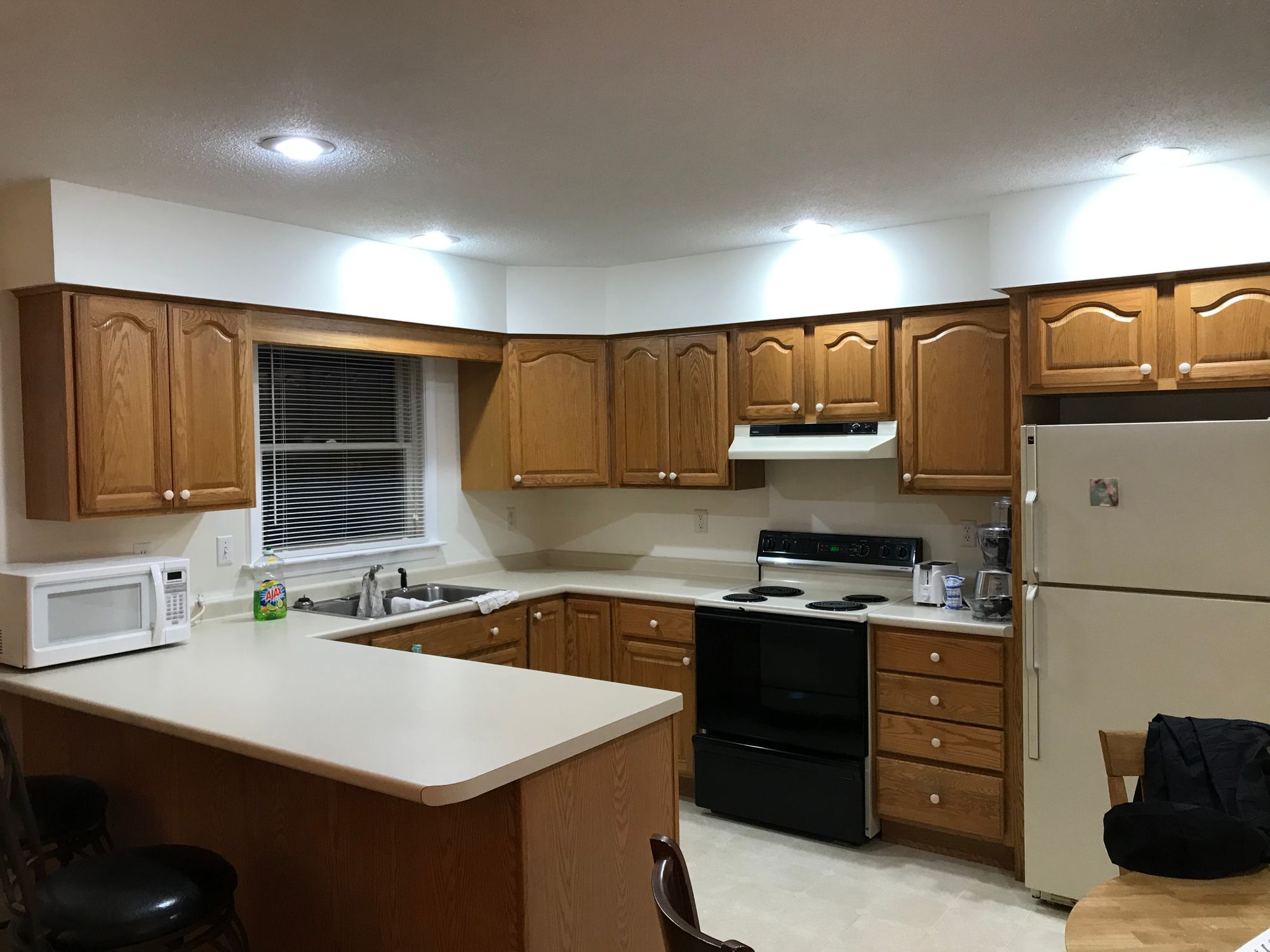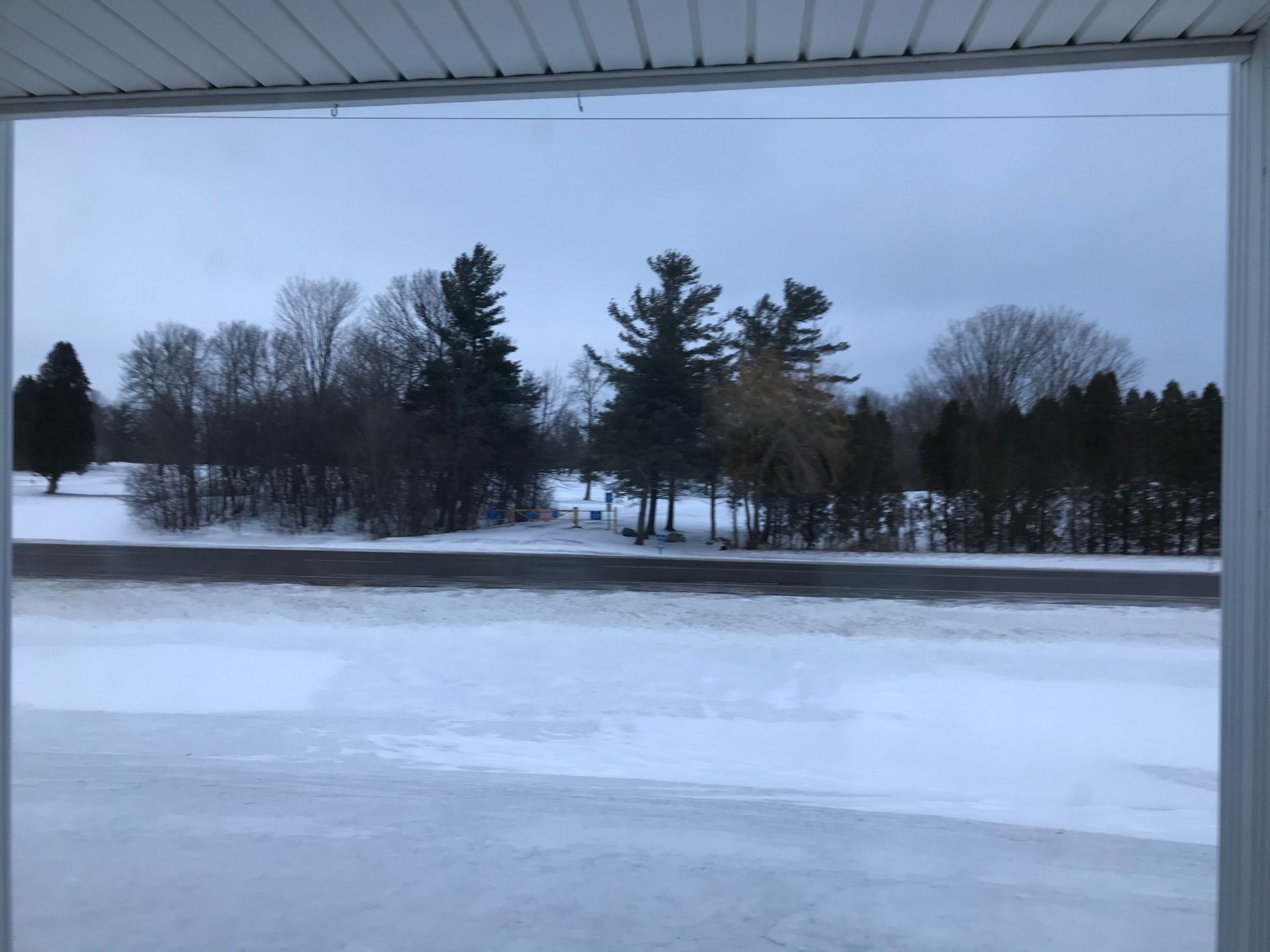 What a slam dunk!  We unloaded everything from the car (and that was NOT an easy thing, since we brought so much "stuff" from Spokane) then went to Wal-Mart.  Yes, Massena has a Wal-Mart!  How much better can it be?  Our apartment is right across from a golf course and within walking distance to the St Lawrence River, which is the dividing line between the United States and Canada in this area.
January 10th:
We met both the Elders and the Sister missionaries.  They are awesome.  Sister Black from Grantsville, Utah and Sister White from Meridian, Idaho (yes, Sister Black and Sister White are really their names - also know as Sisters Salt & Pepper!) and Elder Proper from Midway, Utah and Elder Wakefield from Moab, Utah.
We went to Wal-Mart 2 more times and Spectrum (the internet company up here) 3 times, but we think we are finally all stocked up on groceries and necessities AND we have internet connection!   We are ready to hit the ground running tomorrow!
January 11th, 2019
We went to a Missionary Zone Conference in Syracuse.  Syracuse is 2 hours and 45 minutes away from Massena, but on a lot nicer roads.  The Zone Conference was wonderful.  President and Sister Vest are dynamic leaders.   We got to hear a little more about the merge with the Rochester Mission.  For one thing we learned that the name of the Mission in July will be the New York Rochester Mission.  There will be about 230 missionaries in the mission at the time of the merge.  We learned about being obedient and how to plan our time.
There were a couple of small world stories at Zone Conference.  We met Sister Bryner who is from Price, Utah.  She is Bryce and Christie Bryner's granddaughter.  She knows Jim Shorts and her piano teacher is a friend of mine from high school, Carryl Carlson Tatton.   And the 2nd counselor in the Mission Presidency was there.  His name is Brother Francom and he is Karen Grondel's nephew.  His dad is Karen's brother.  You know how I love a good small world story.
One the way home we called our Branch President to introduce ourselves.  He told us one thing we might do is to visit Donna Ward in the nursing home.  So our very 1st member visit in the Massena Branch was to Sister Donna Ward.
January 12th
We went with Sister White and Sister Allred (Sisters were on splits with missionaries from Evans-Mills area) to see Everett, who is investigating the church and Tom Sawyer who is a recent convert.  Very interesting visits.
We then had some very great training from Elder and Sister Lester, who are Senior Missionaries from the Malone Branch.  They opened our eyes to the do's and don'ts for Senior MLS Missionaries.  It was helpful to have a few more guidelines and some specific things to be doing.   We went to visit Karen Coia, who was baptized just last week and probably is our closest member neighbor.
January 13th
Our 1st Sunday in the Branch.  The Sisters and Elders told us that typically there are about 25-30 in attendance to Sacrament Meeting, but today there were about 50 people there because it was Branch Conference (like Ward Conference) and there were many District leaders (like Stake Leaders).  The Branch President spoke (President Chapman) and the District President, President Pinegar, lead the 2nd hour discussion.  Both were very good meetings.  After meeting people from the Branch today we noticed that there are mostly single people that come to church.  There were two or three families and 2 or three husband/wife couples, then just a lot of people who were there without any other family.  We had a "potluck" which happens every 2nd Sunday we are told.  We got to meet and visit with a lot of Branch members.  
The weather has turned cold.  The low tonight is supposed to be -4 degrees and the humidity is 81%.  Brrrrr