November 17, 2019 - Light the World is an invitation to touch hearts and change lives through simple acts of service. By thinking of someone we can serve each day, we can minister to the people around us like Jesus did - one by one. Go to LightTheWorld.org to sign up for a daily text or email reminder to serve, with ideas for each day. Then invite your friends, family and others to participate so that the spirit of giving and serving spread everywhere this season.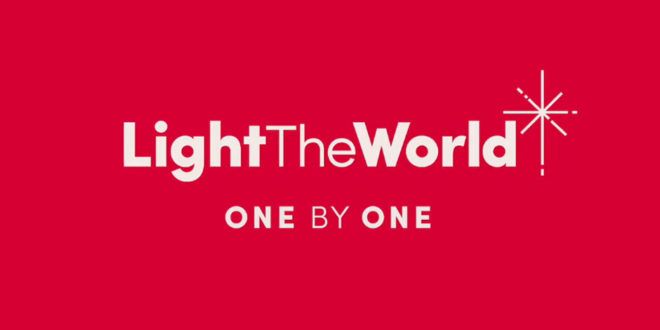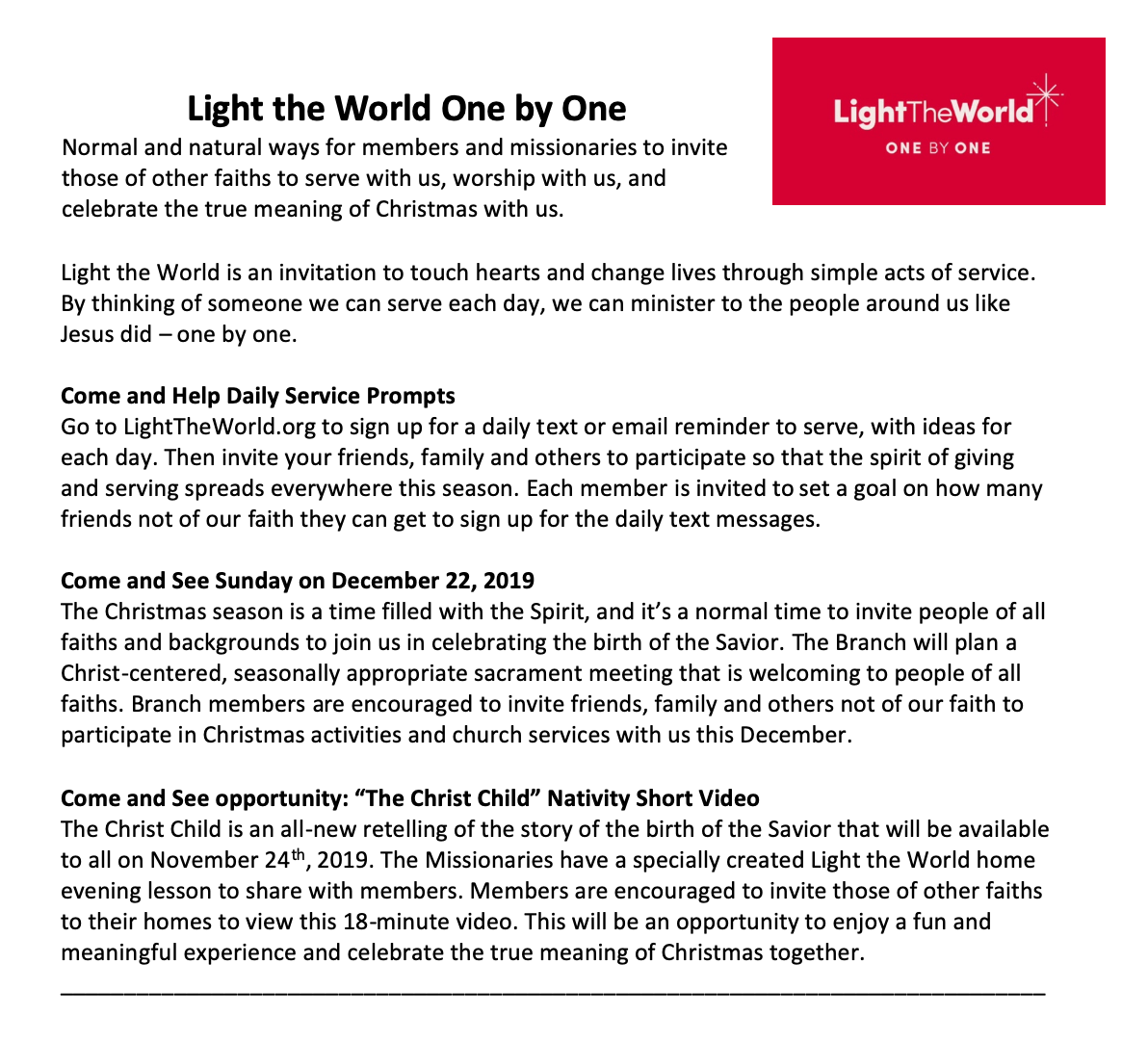 Set a goal to see how many friends, family and others not of our faith you can get to sign up for the daily text messages at LightTheWorld.org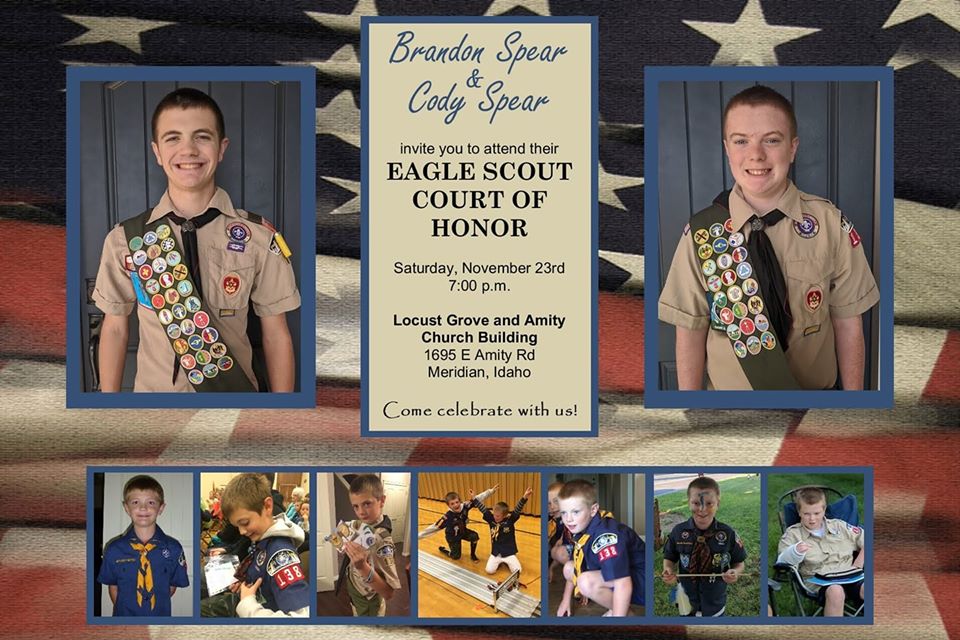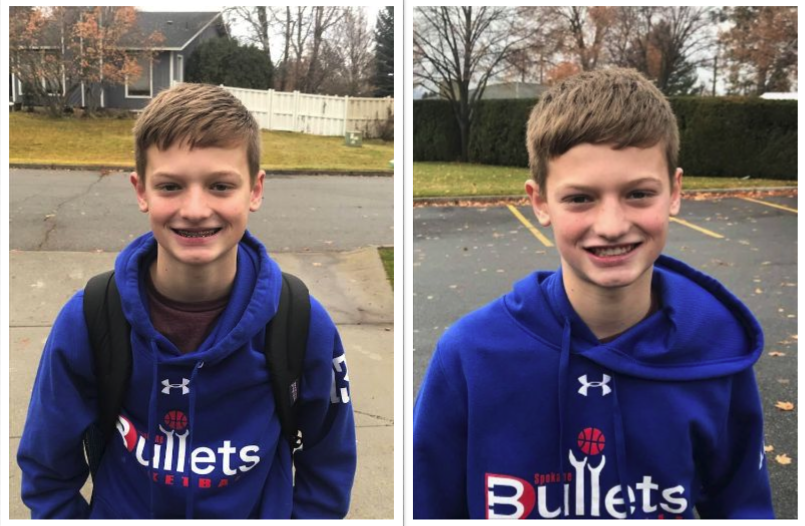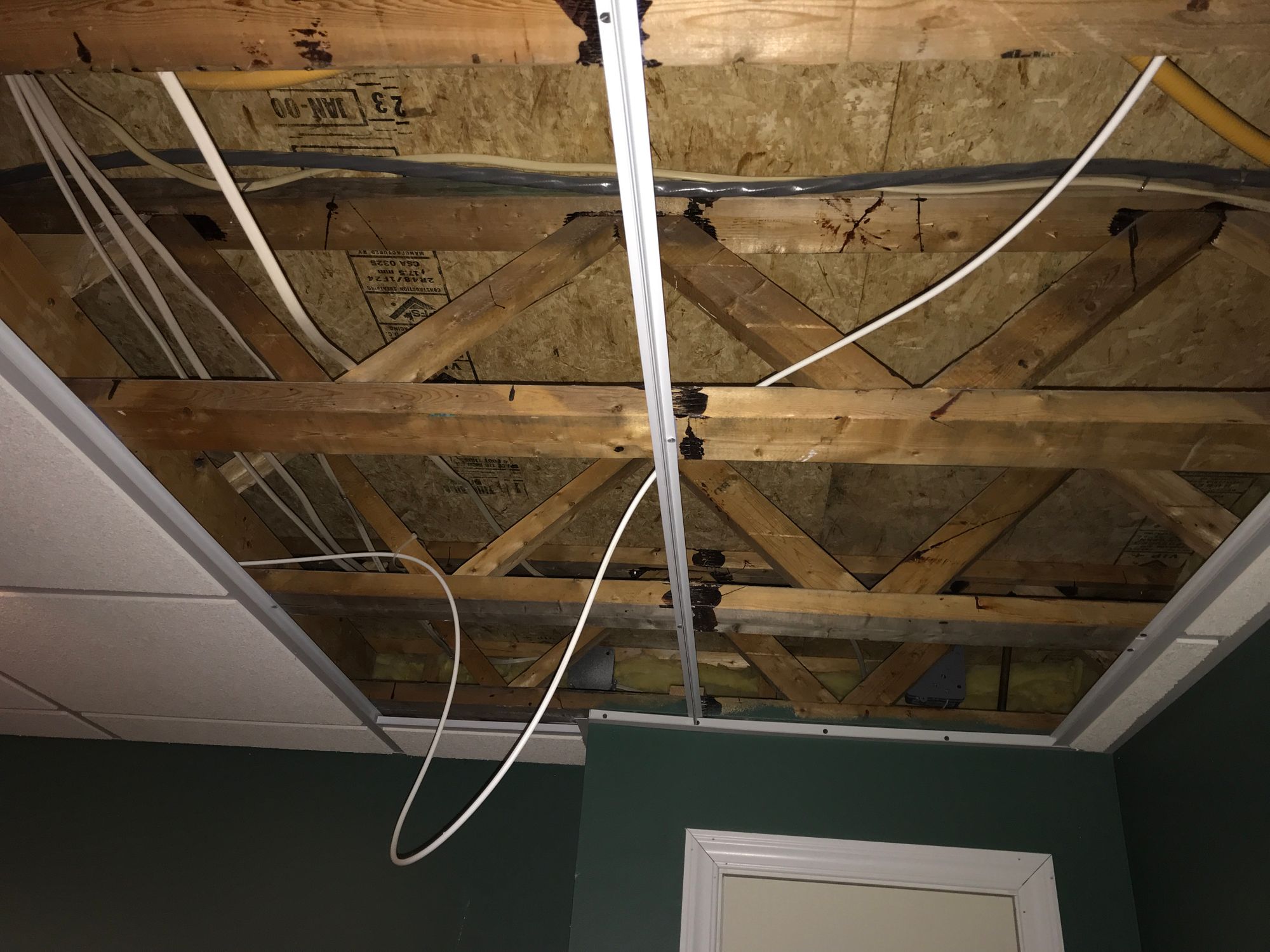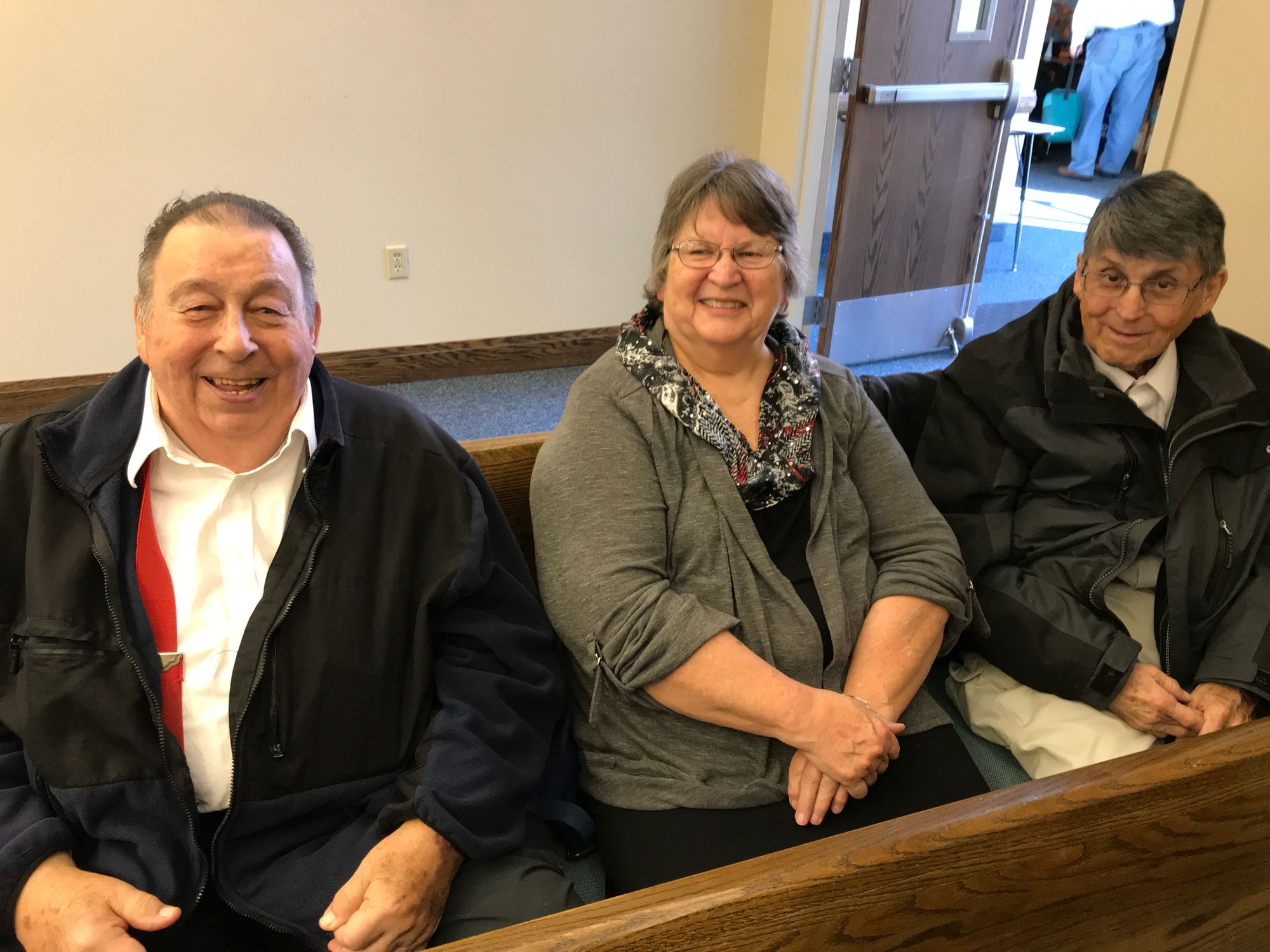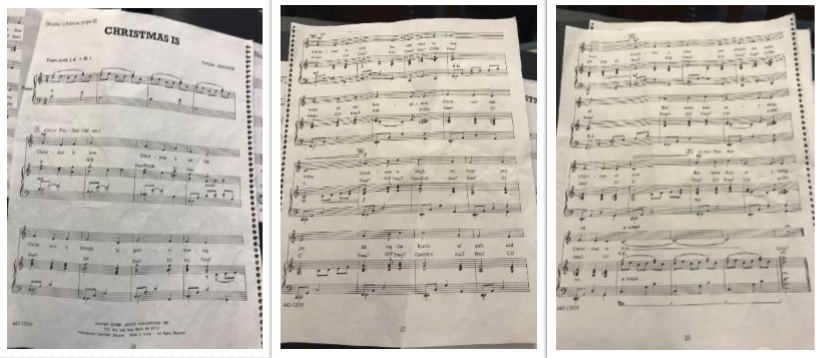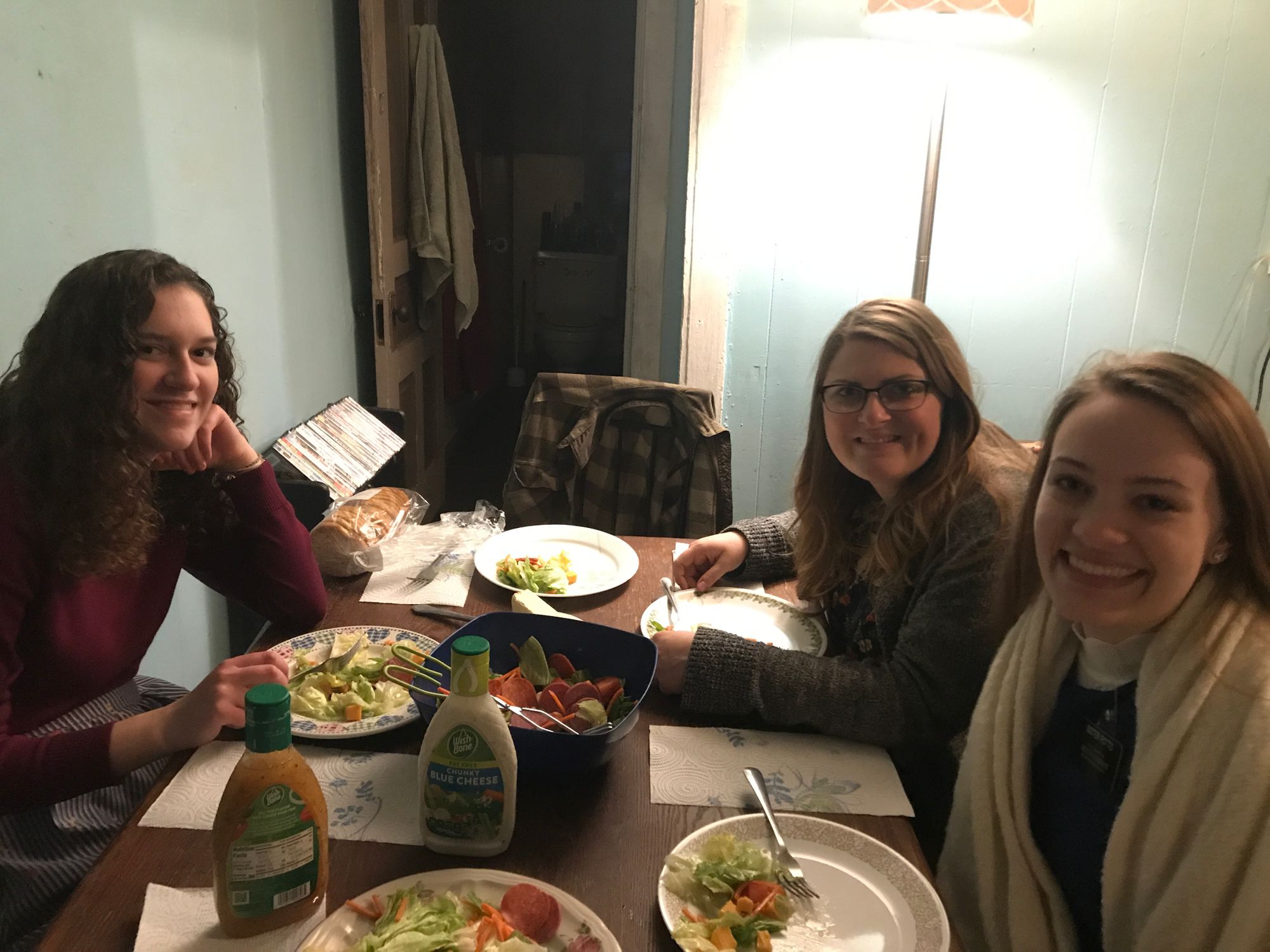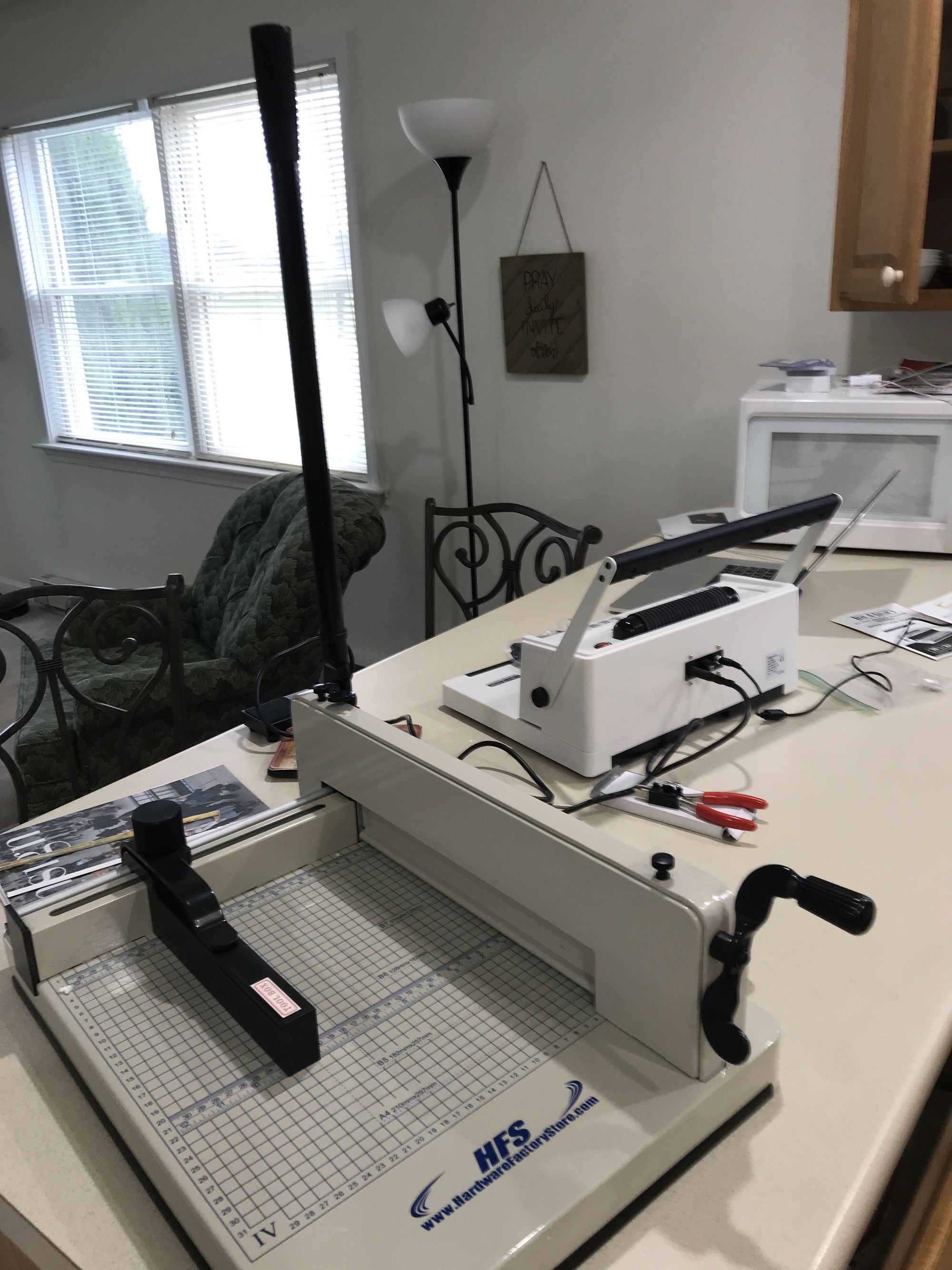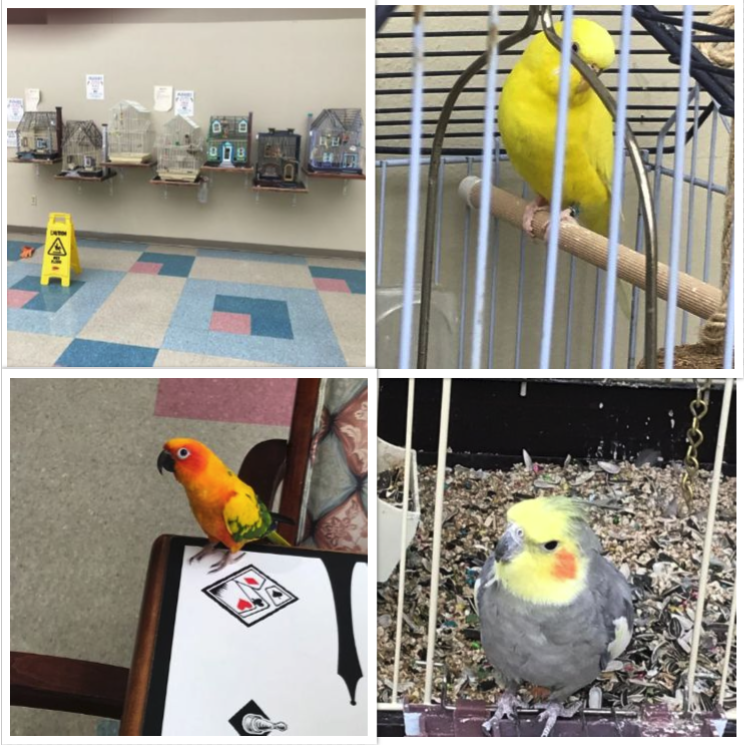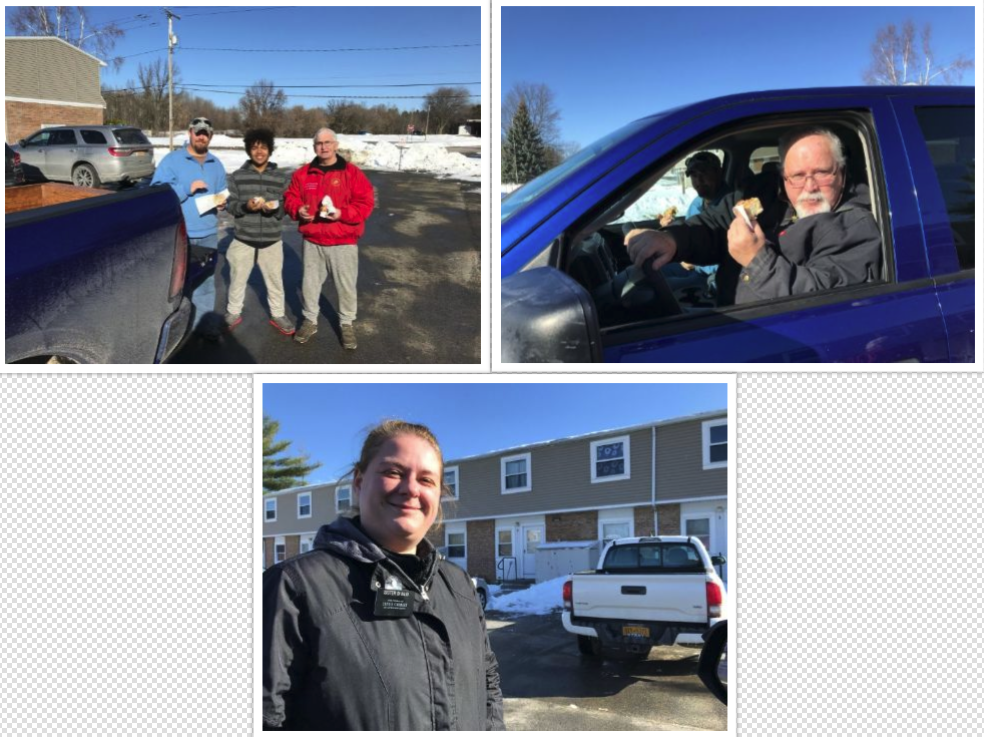 Listen to this video, probably the BEST Happy Birthday Song you will ever hear...definitely one of the blessing with serving with these awesome young sister missionaries. Thanks Sisters Wiese and Potts!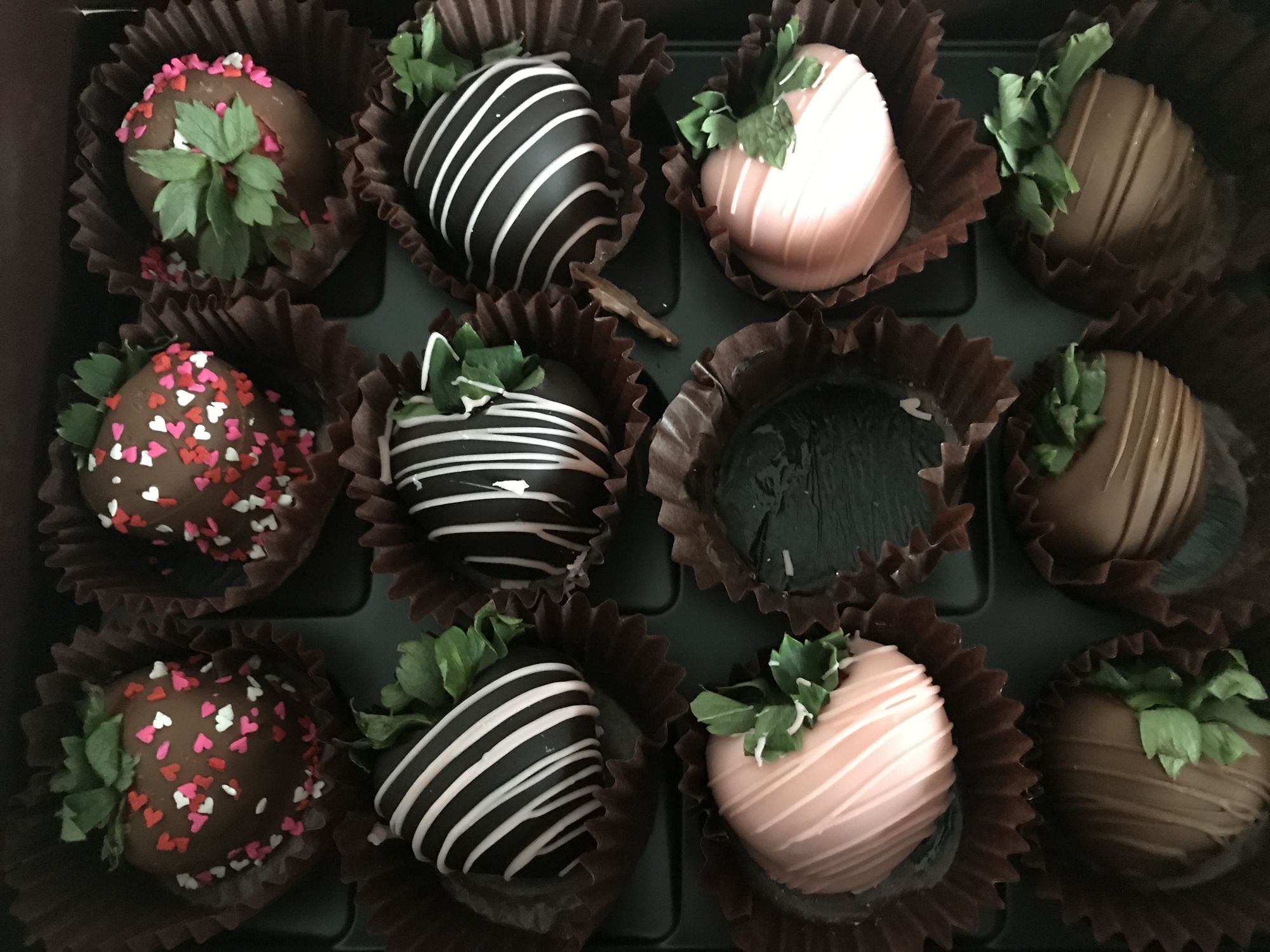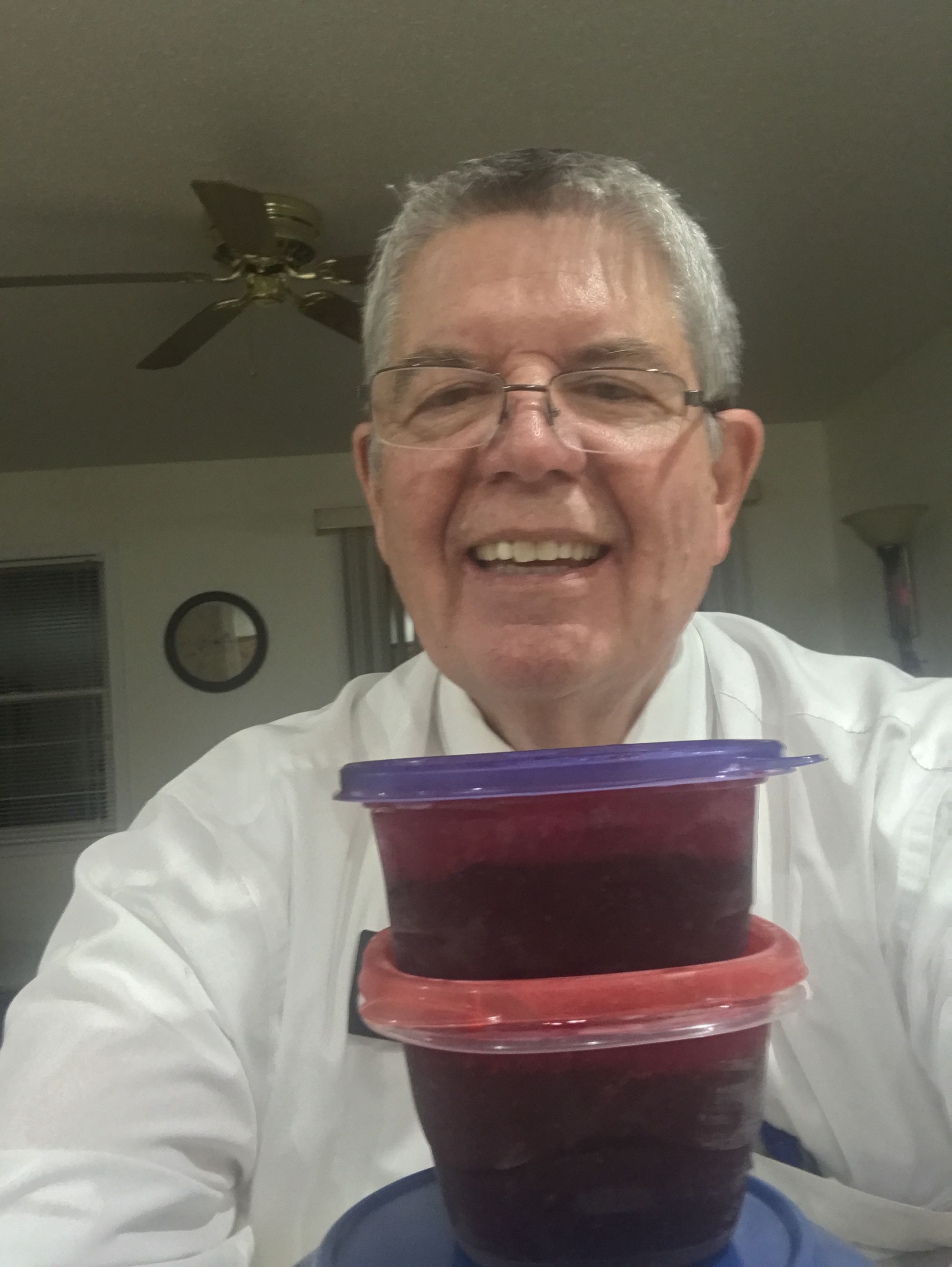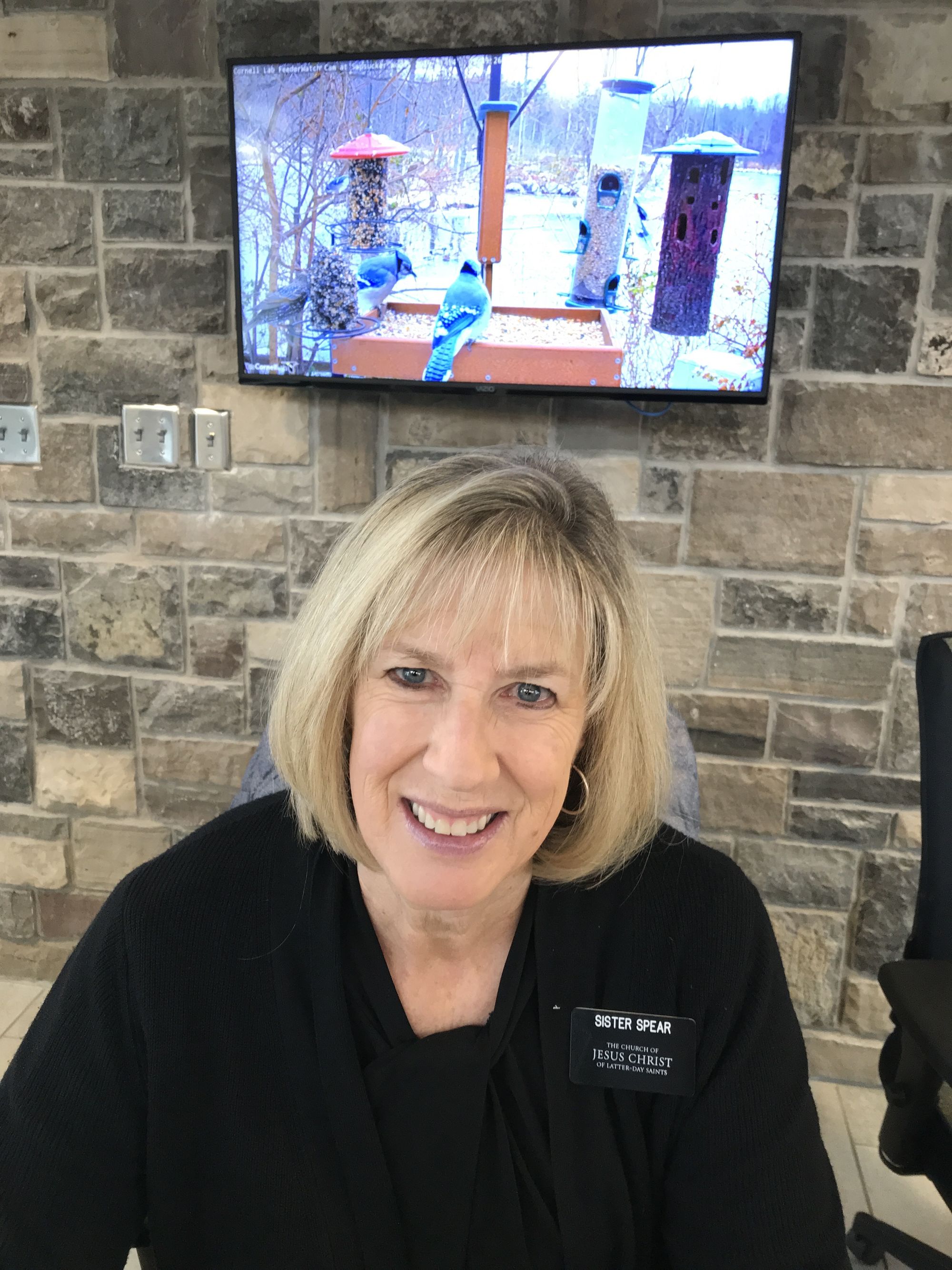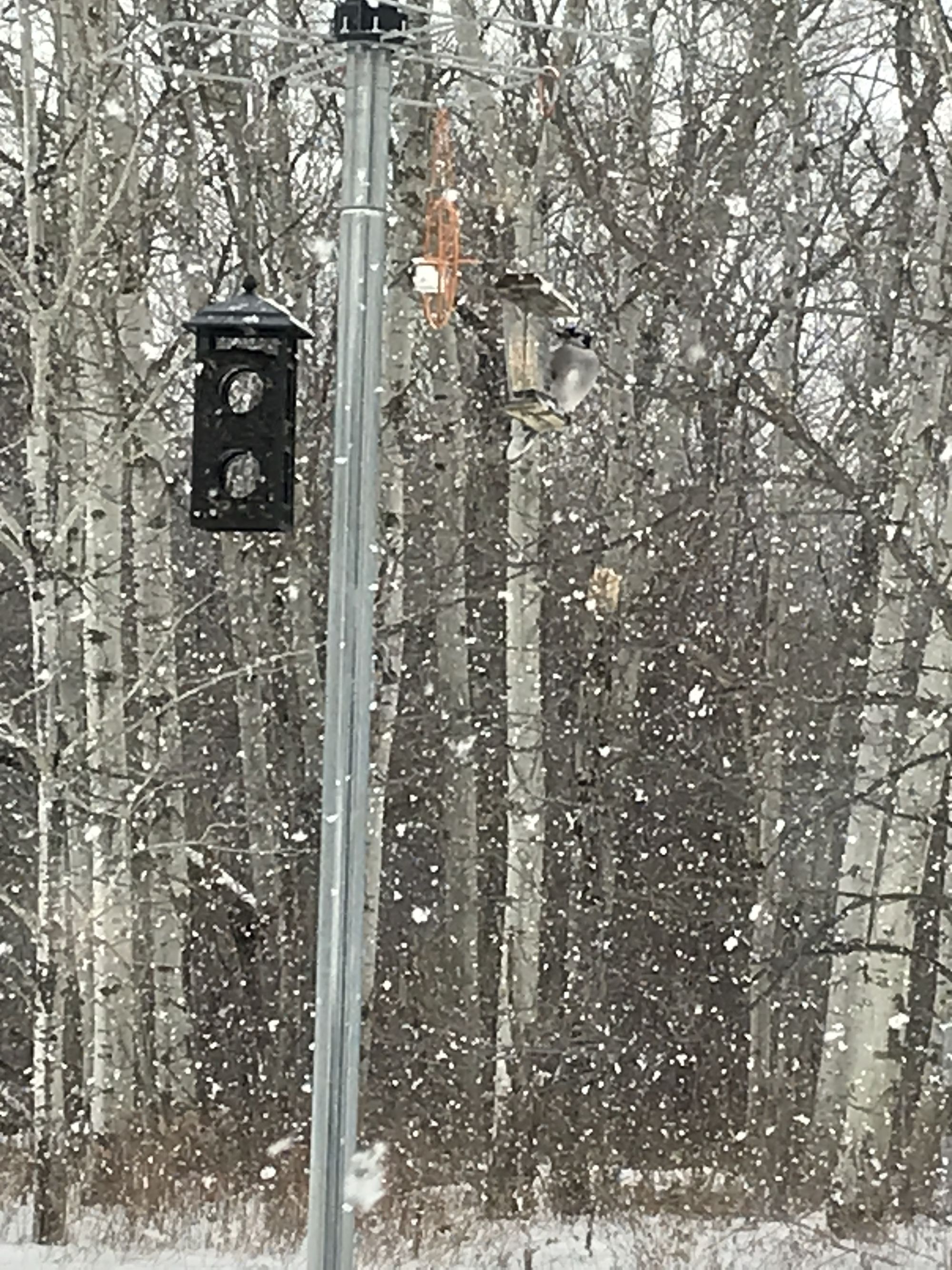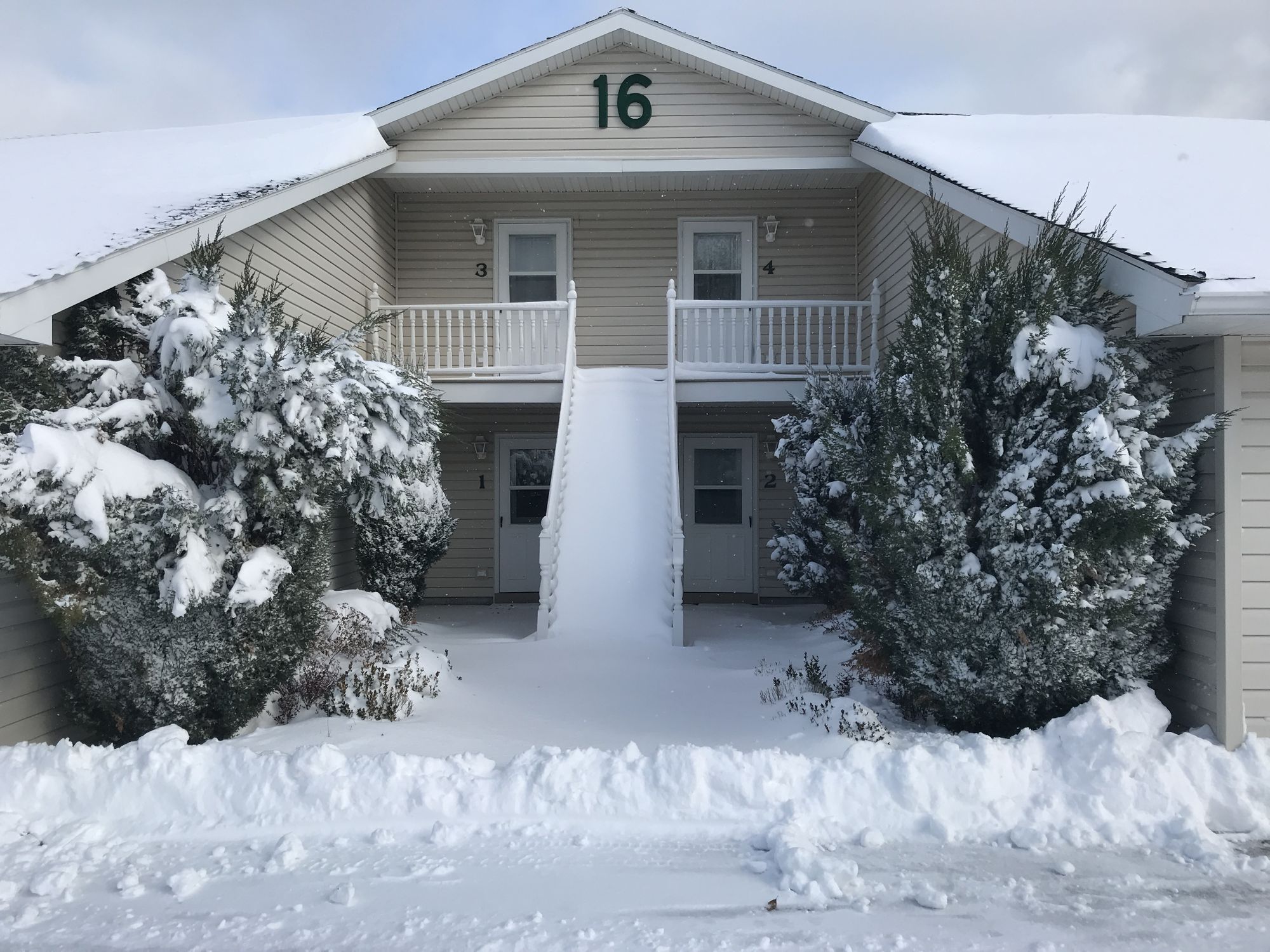 Another busy week in Paradise. Non-pictured activities:
District Council in Potsdam - reporting and training - lots of role playing
BYU PathwayConnect Preparation and Gathering
Bible Study – Samuel - Old Testament Prophet
Piano Lessons for two children in the branch
Thanksgiving Potluck Dinner after church
Watched Face to Face for Children and Youth with Elder Gong
Lots of visits and delivering of treats to members and friends of the church.
Dinner to Sister Webber while she was in the middle of moving
Feed the missionaries - always one of the highlights of our week
Role playing with Elder's Quorum President – just trying to get better at all the things we have to do.
Took Chris to Potsdam for Doctor's Appointment
Branch Council
Helped Sister Webber move some boxes with Ministering Brother Craig.
Helped Sister Webber pack more boxes for the move.
Young Women
Mission-wide video conference call – we discussed Light the World and the NEW Missionary Handbook that will become effective in February 2020