What a beautiful sweet day...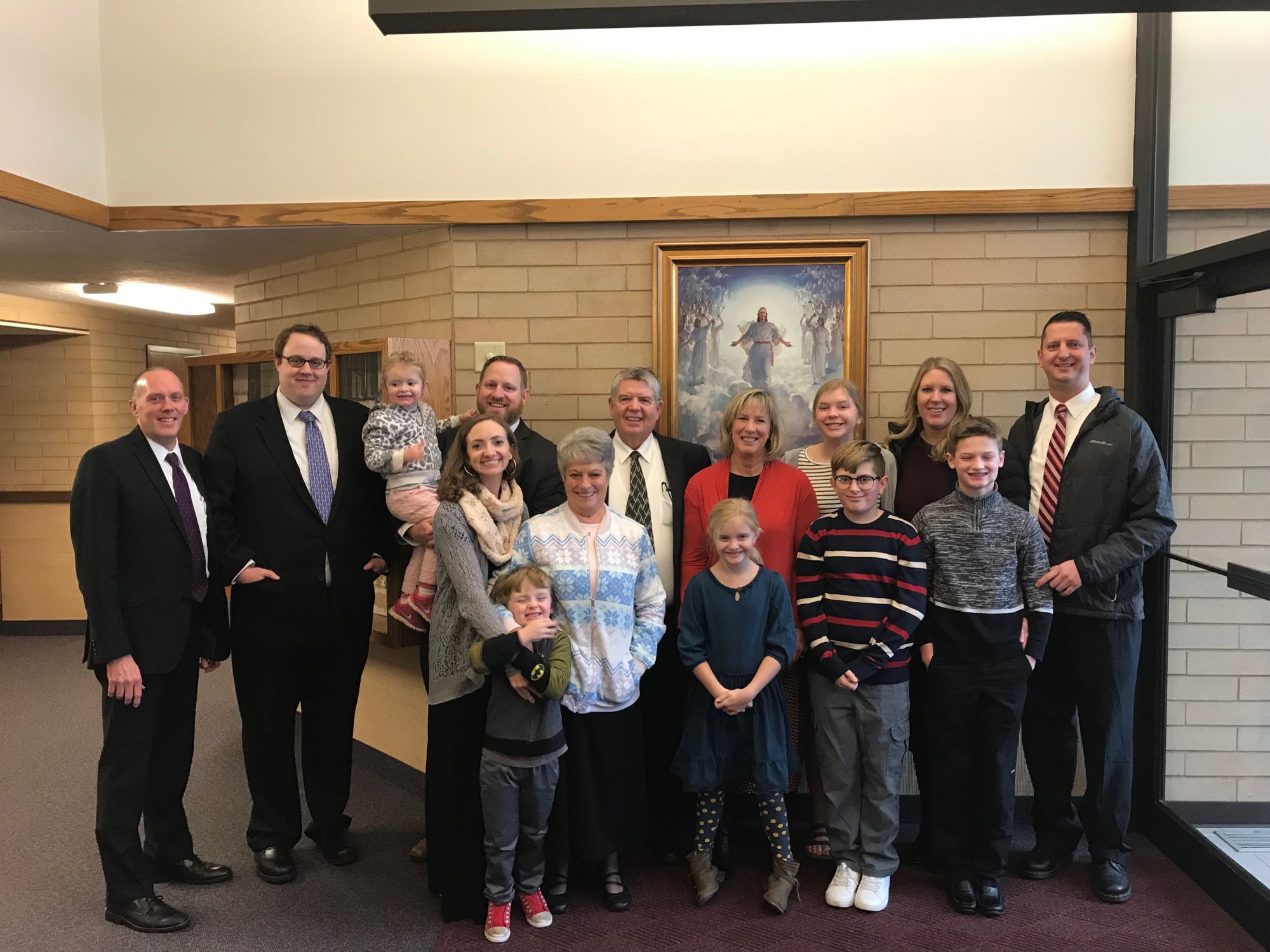 On Saturday, December 29th we were set apart by President Brent Byers.  President Byers asked those members of our family who were present to give their advice to us for our mission.  Thanks to Jon for recording each person's comments.  (Sadie's is blank because she either couldn't think of anything or was too shy to say it!)
Garret - Always serve hard and to the best of your abilities. Forget yourself and go to work.
Nixon - When times are hard. Know your family loves you and you're doing the right thing.
Katie - Serve your companion
Sadie – (Love you Sadie - it's okay to be shy.)
Marsha - Have fun which was the advice from her mission President.
Jon - Serve the people and you'll find love for them.
Michelle - It will go by fast!
Cam - You are good examples. People notice it. Don't worry about us.
Emily - Be patient with each other. Stop and listen and hear what the other person is saying. Compromise and take turns. Enjoy it.
Kirt - D&C 4. Serve with your heart, might, mind and strength. Then you'll know you did all you could.
President Byers reminded us of the great spiritual outpouring we witnessed as we discussed our mission when Michelle was scheduled for cancer surgery and treatments and promised that Michelle & Jon would be blessed as we served and that the good people around them would support them.  President Byers also promised that if we mindful we would feel the love of the Lord everyday of our mission.